Jeni's Splendid Ice Creams

When Kalamata met Jeni, she knew she had met a kindred spirit. Kalamata and Jeni have a lot in common. They both have big dreams, love to create combinations of flavors and sometimes they let their imaginations take them to some really fantastic places. It's no wonder they are buddies! Since she knows that there is always the possibility that she might discover her new favorite, Kalamata always takes her time to sample a few of the ice creams and frozen yogurts before making her big decision. When she can't decide, she knows the Salted Peanut Butter with Chocolate Flecks will make her day. Visiting one of the locations in Columbus gives Kalamata goose bumps because she knows this is where all of the Jeni's magic started.
Stroller parking
Ice cream. Period.
Multiple locations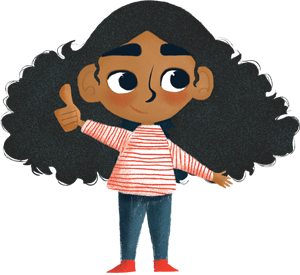 "You know you're getting close to icy sweet treat paradise when you smell the waffle cone batter in the air! My vegan Taste Buds and I jump for joy when we share the Dairy-Free Dark Chocolate Truffle."