Professional Tastebud Rocky Gray loves taking her kids to the Canal Street market. "They could explore all the different food stalls all day, but they like Joe's Steam Rice Roll the best." Kalamata couldn't agree more with her buddies Willa and Wyatt— She loves the soft rice batter with fresh veggies and whatever other toppings she's feeling that day. She likes washing it all down with a Boba tea from the Boba Guys, and finishing up with dessert from Bonsai Kakigori.
Open space
Comfy seating
Variety of things to do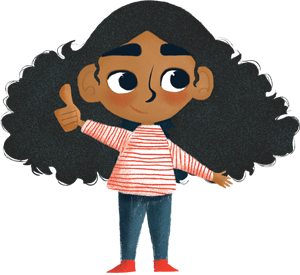 "We like to take a breather between bites by wandering around and watching the different chefs at work. I can't leave without my kakigori though— it's Japanese shaved ice, and it's like eating beautiful fresh sweet snow… or frozen cotton candy. Al Dente would like to make a pillow out of it, but he's afraid of the brain freeze."