Ramen Restaurant |  Prospect Heights, Brooklyn
When professional Taste Buds Gili and Brian Lockwood are craving ramen, they head to Chuko in Prospect heights. "They have these tator tots with dancing bonito flakes that Noa (their little Taste Bud) goes crazy for!" Kalamata agrees with Noa about the tots, and also loves the crispy gyoza and kale salad with crispy crunchy curls of sweet potato on top, which she usually munches on while mama slurps the spicy kimchi ramen. It's easy to make a meal of the snacks alone, but if she wants to have a little bowl of her own, the friendly chefs at Chuko will make a smaller serving of noodles and broth too.
Stroller parking
Comfy seating
Quick bite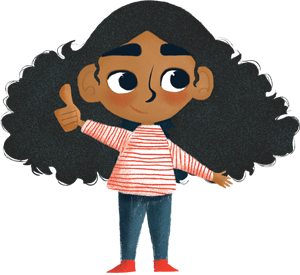 "We usually feel like we're so full of ramen we could burst when we leave— but after a quick walk down the street to Ample Hills creamery, I always make space for dessert to share."