Pizzeria |  Gowanus, Brooklyn
Kalamata always wished she could hitch a ride on one of Pizza Moto's mobile wood-fired pizza ovens, but she's sure happy they've found a non-mobile home too! The owners found a old coal-burning oven hidden behind a wall in their space, and decided to convert it to a wood-burning pizza oven, out of which beautiful, lightly charred and bubbly pizzas emerge. She loves the story of the beautiful old oven as much as she loves the pizza, and she asks someone to tell her about it every time she visits— it's like they went on a treasure hunt, and the treasure was pizza!
High chairs
Comfy seating
Open kitchen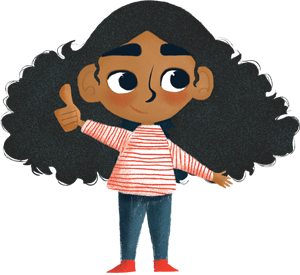 "Speaking of treasures— have you ever heard of jewel box carrots? No matter which pizza I get (let's be honest, it's probably the classic margarita!) we have to have a plate of these beautiful treats on the table. Of course we come here for the pizza— but Pizza Moto also has a hamburger social once a week, which is Al Dente's favorite way to be social."