Turkish Restaurant |  Astoria
As soon as she walks into this cheerful space in Astoria, Kalamata knows she's stepping into someplace magical. The richly colored tropical leaves painted on the walls and the bright golden flatware are fun accents for chef Orhan Yegen's delicious, traditional Turkish food. The menu is divided into small plates and large ones, and Kalamata is sure she could make a meal of just the small plates alone! But that would mean she'd miss out on the Turkish meatballs entree, or the tender, comforting lamb en papillote. Whatever she eats, she always makes sure to end with the perfect flakey bite-sized baklava.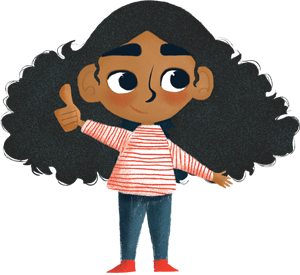 "Did you know that Manti, served in a yogurt sauce, are Turkish dumplings? I'm making a list of dumplings from all around the world, and manti are a delicious addition!"