The fries always taste the same... delicious. The fun part is trying them with different dipping sauces made with ingredients from all over the world. Kalamata pretends that her mama's meatloaf is the best she's ever had, but just between us, Chef Nancy's is her favorite. (Shhh—Don't tell mama!) Al Dente told her that there's a giant duck prep-cook in the kitchen, but Kalamata has yet to confirm his theory.
High chairs
Outdoor seating
Walking distance to attractions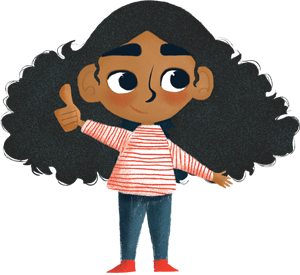 "My entire family could share one milkshake!"